Haunted House Party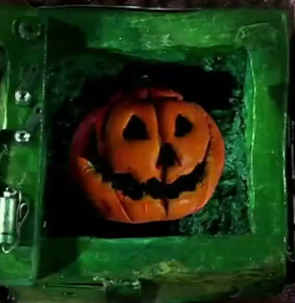 "First game up, Haunted House Party!"

"Hehehehehe! Haunted House Party!"
Description
Edit
Haunted House Party is a history "guess who" game, similar to Dirty Pictures. The goal, as said by the host, is to guess the mystery halloween party guest based on the conversations he has.
After several clues, the host will interrupt and summarize the clues before revealing the mystery guest, who is always a historical figure.
an example of said mystery guest is Abraham Lincoln
Segments
Edit
Episode 1: Harry Houdini
Episode 2: Paul Revere
Episode 5: William Shakespeare
Episode 10: Benjamin Franklin
Episode 15: Richard Nixon
Episode 17: Abraham Lincoln
Episode 18: Eleanor Roosevelt
Episode 20: Albert Einstein
Episode 22: Christopher Columbus
Episode 23: Jackie Robinson
Episode 25: Thomas Edison
Episode 26: Leonardo Da Vinci
Episode 27: Thomas Jefferson
Episode 29: Noah
Episode 30: Cleopatra
Episode 32: Isaac Newton
Episode 33: Julius Caesar
Episode 34: Amelia Earhart
Episode 38: George Washington
Episode 39: Henry Ford
In Season 2, the narrator doesn't speak until the gargoyles open the gate. And also when the "mysterious mystery guest" finally is shown, the mouth movement is different from Season 1.
Additional Images
Edit
Community content is available under
CC-BY-SA
unless otherwise noted.